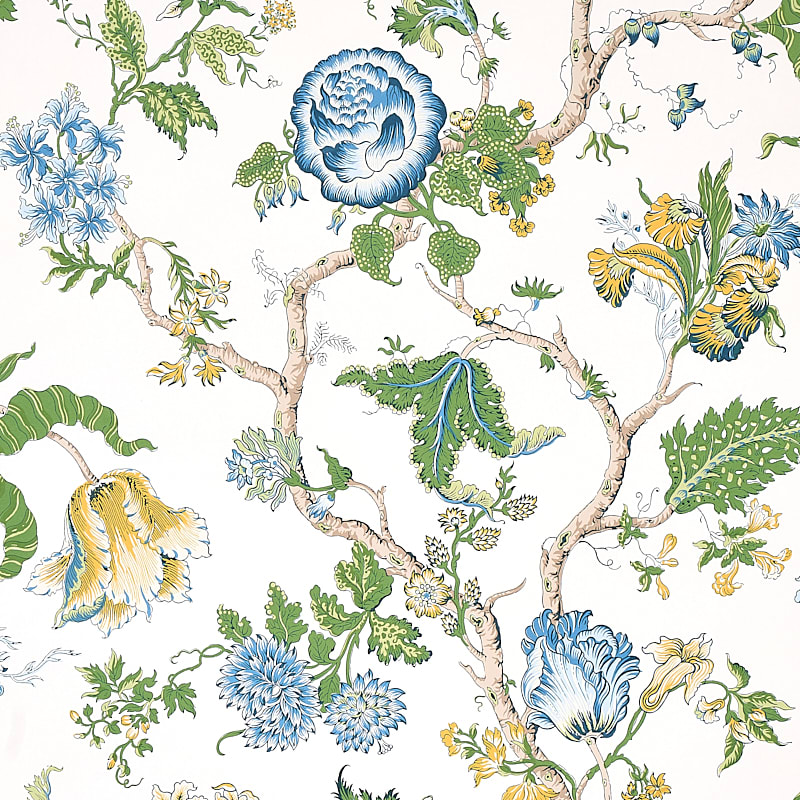 Designer
New York

,

New York

,

United States

$60,000 per year

F Schumacher & Co.
Job description
F. Schumacher & Co. is an innovative interior design company that is disrupting the $150 billion-dollar global interior design industry. We are a technological leader on the design frontier, constantly pushing boundaries and striving for excellence. With over 500+ employees and growing, we are driven by a shared belief that design transforms life. We are dedicated to the mission of helping our customers "celebrate the feeling of home".

Schumacher designs and produces some of the most beautiful fabrics, wall-coverings, trims, furniture, and accessories in the world. Our portfolio of products is broad, but they are united by a passion for design, a thirst for what is next, an appreciation for what's come before, a drive to make our products with enormous care and attention for detail. Schumacher is a globally recognized company with a myriad of showrooms both domestically and internationally.
Our Schumacher Design Team is looking for a highly collaborative Full-Time Designer.

Job Responsibilities: 
Manage day to day responsibilities in the design studio
Demonstrate a passion and curiosity, for the design world at large
Work across all categories: prints, wovens, wallcoverings and trims
Work on more complex layouts and artwork
Work on more complex separations if applicable
Create artwork from scratch, research ideas and references, hand draw or paint occasionally as needed
Work independently and come up with some color references and relevant color ideas on your own when given initial direction
Support studio organization, keeping bins and closet organized, organize boards, help with CFA support when needed
Self-manage and prioritize projects independently, strategizing to make the best use of your time in a busy studio environment
Help maintain development tracker, and any other organizational tools that support the team and process
Bring creative research to the table; put together mood boards for collections and research references for design and coloring projects
Communicate with and support teams outside of design as needed
Help prepare boards and material for important team meetings
Job requirements
Job Requirements:
· 4-5 years of home textile experience.
· BFA in Textile design required
· Solid skills in software programs like AVA and Photoshop
· Strong conceptual and layout skills and a great eye for design and color
· Strong hand drawing and painting skills
· A passion for textiles and the interior design industry at large, a creative and inquisitive point of view and love for learning, motivation to continuously seek out artistic inspiration and references
· BFA in textile design or related
· Some experience self-managing, planning and prioritizing projects
· Good understanding of and experience with techniques and production methods across all categories: prints, wovens, wallcoverings and trims
· Detail oriented, organized and thorough in all aspects of design
· A no-task-is-too-small attitude and willingness to pitch in as needed
· Ability to work independently and efficiently under pressure, multi-task, follow directions, stay organized, and happily execute revisions with a high level of accuracy
Benefits Package

Your wellbeing is our top priority. Our benefits and total compensation are designed for the whole person, caring for both you and your family.
Wealth Benefits:
Competitive Salary
Corporate Annual Profit Sharing
401K Plan
Health Benefits:
Dental Coverage
Medical Coverage
Prescription Drug Plan
Vision Coverage
Health Savings Account (HSA)
TELADOC
Other Benefits:
25 Days Paid Time Off (PTO)
10 Company Holidays
Bereavement Leave
Life Insurance
Flexible Spending Accounts (FSA)
AFLAC Plans (Accident and Critical Illness Plans)
Pet Insurance
Short-Term Disability (STD)
Long Term Disability (LTD)
Parental Medical Leave
Child Bonding Leave
Employee Discount
F. Schumacher & Co. is an Equal Opportunity Employer committed to diversity, inclusion, and equality in the workplace. All qualified applicants will receive consideration for employment without regard to sex, race, color, age, national origin, religion, physical and mental disability, genetic information, marital status, sexual orientation, gender identity/assignment, citizenship, pregnancy or maternity, protected veteran status, or any other status prohibited by applicable national, federal, state or local law.