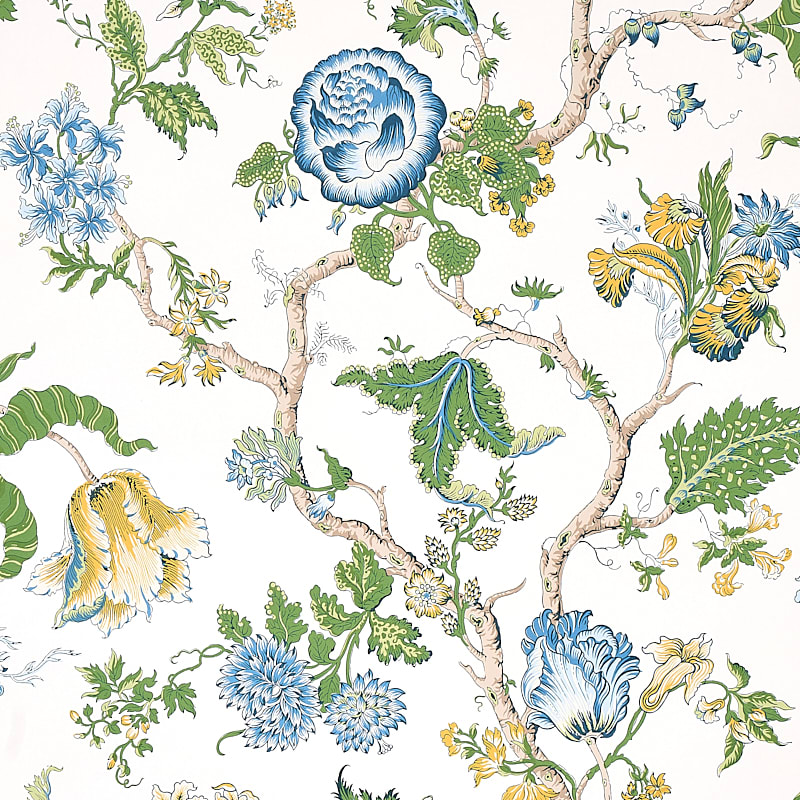 Digital Growth and Performance Marketing Manager
New York

,

New York

,

United States

$60 - $65 per year

Frederic
Job description
F. Schumacher & Co. is an innovative interior design company that is disrupting the $150 billion-dollar global interior design industry. We are a technological leader on the design frontier, constantly pushing boundaries and striving for excellence. With over 500+ employees and growing, we are driven by a shared belief that design transforms life. We are dedicated to the mission of helping our customers "celebrate the feeling of home". Schumacher designs and produces some of the most beautiful fabrics, wallcoverings, trims, furniture, and accessories in the world. Our portfolio of products is broad, but they are united by a passion for design, a thirst for what is next, an appreciation for what's come before, a drive to make our products with enormous care and attention to detail. Schumacher is a globally recognized company with a myriad of showrooms both domestically and internationally.

Our competitive advantage in the industry is people. We believe that our employees are our most valuable asset. F. Schumacher & Co is deeply anchored in our company core values which are as follows:
Preserve The Entrepreneurial Spirit
Take Ownership & Accountability
Be Solutions-Oriented
Demonstrate Courage
Practice Adaptability
We empower our employees to live these values daily because we understand how it will positively impact the customer journey. F. Schumacher & Co., also known as FSCO, is the parent company to many brands within our portfolio.
Launched in 2021, this role is part of our Frederic  Magazine Team, a new print and digital media brand from Frederic Media, a subsidiary of F. Schumacher & Co.. The magazine covers a range of topics that comprise the well-lived life—interior and garden design, architecture, entertaining, art, color trends, gift guides and more. Named after the visionary Frederic Schumacher, who founded F. Schumacher & Co in 1889, Frederic is a must-read for designers and design lovers looking to stay ahead of the curve.
Frederic Media is seeking a digital Growth and Performance Marketing Manager to oversee growth strategy for subscriptions, book sales, and newsletters. The ideal candidate for this role will have a strong background with experience in growing revenue, creatively using a variety of channels (digital, social, print, email, and direct mail) to market and sell a luxury brand, and comfort reporting and analyzing metrics. This candidate should have a proven track record of successfully growing a brand's footprint (audience size and brand awareness) and revenue. This role will report to Frederic Media's Publishing Director and Operations and Finance Director, working closely with Frederic's editorial and product teams.
Develop and execute comprehensive growth strategies while maximizing the ROI of performance marketing campaigns to drive qualified leads
Create a marketing calendar to achieve growth and sales goals and execute each campaign and prepare weekly and monthly reports on each campaign's success
Focus on growing magazine subscription revenue and book sales
Creatively execute innovative performance marketing programs with a limited budget
Oversee digital sales process together with sales reps including building out media plans, managing inventory, monitoring campaigns, and creating wrap reports
Track data across relevant analytics platforms and share with Frederic Media product team
Create monthly data reports and adjust strategy if needed
Create new avenues to expand the email distribution list with an eye towards growing print subscriptions
Ensure that digital and video editorial content follows best practices for SEO and SEM
Work with Frederic print, digital, and social teams to promote new issues and sell subscriptions
Work with Frederic print, digital, and social teams to promote launch of new books and grow internal sales
Job requirements
1 - 3 years of performance marketing, digital sales, and revenue growth
Comfortable working with data reporting tools (Google Analytics, Tableau), email marketing platforms, and CMS (such as Wordpress and Hubspot)
Familiarity with advertising platforms (such as Taboola)
Knowledge of SEO and SEM best practices
Excellent communication skills, both verbal and written with strong analytical writing and presentation skills (Excel, Tableau, PowerPoint)
Ideally a candidate who has experience working in house or at an agency with luxury brand
You have a passion for harnessing the power of a team
A strong interest in interior design is encouraged
High level of ownership, accountability, and initiative
Love an environment that embodies creativity, out-of-the-box thinking, humility, and the ability to handle ambiguity
Actively contribute to our culture of continuous improvement
Must be adaptable, responding quickly, and able to pivot as needed to achieve growth
Your well-being is our top priority. Our benefits and total compensation are designed for the whole person, caring for both you and your family.
Competitive Salary
Corporate Annual Profit Sharing
401K Plan
Dental Coverage
Medical Coverage
Prescription Drug Plan
Vision Coverage
Health Savings Account (HSA)
TELADOC
25 Days Paid Time Off (PTO)
11 Company Holidays
Bereavement Leave
Life Insurance
Flexible Spending Accounts (FSA)
AFLAC Plans (Accident and Critical Illness Plans)
Pet Insurance
Short-Term Disability (STD)
Long Term Disability (LTD)
Parental Medical Leave
Child Bonding Leave
Employee Discount
We are an Equal Opportunity Employer committed to diversity, inclusion, and equality in the workplace. All qualified applicants will receive consideration for employment without regard to sex, race, color, age, national origin, religion, physical and mental disability, genetic information, marital status, sexual orientation, gender identity/assignment, citizenship, pregnancy or maternity, protected veteran status, or any other status prohibited by applicable national, federal, state or local law.