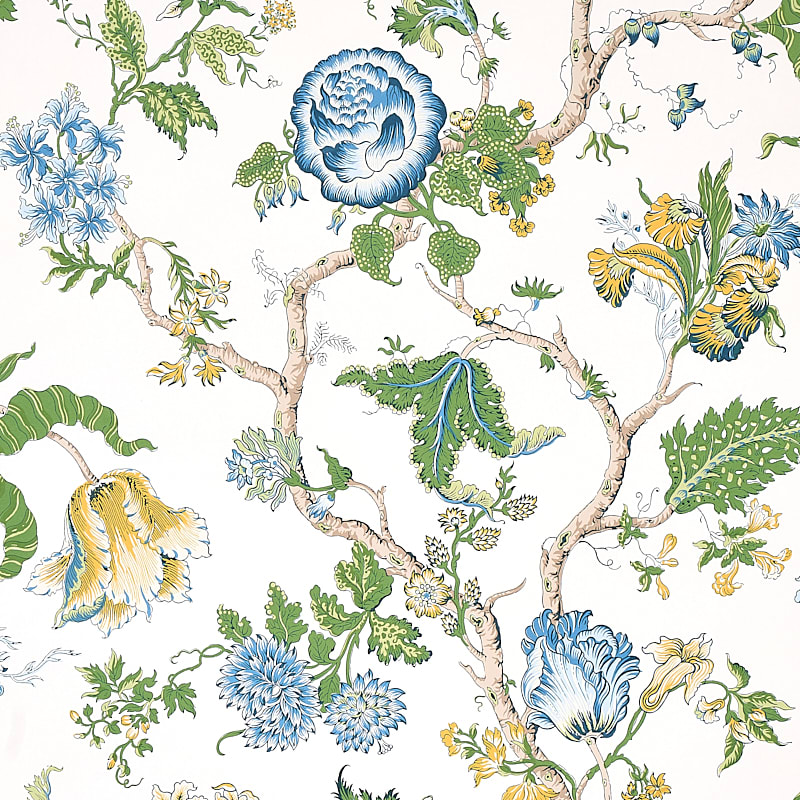 Hospitality Junior Production Designer
New York

,

New York

,

United States

$45 - $60 per year

Hospitality
Job description
F. Schumacher & Co., America's leading name for manufacturing and distributing fabric, wall covering, floorcovering and furnishings is seeking a Junior Production Designer for the Schumacher Hospitality brand.
A passion for luxury and an unwavering commitment to beauty are woven into everything we do. Our mission is to elevate hospitality settings through great design, to be a style leader within the design community, and to create a beautiful product, always.
Hospitality Junior Production Designer Will:
• Create color separated production files for digitally-printed wallcoverings
• Physically produce digitally printed strike offs at Brooklyn production facility
• Rework digital design files to adapt to client parameters and to meet production and
fabrication needs.
• Construct original designs and modifications to layouts and put patterns into repeat.
• Execute color matching on complex multicolored patterns prior to production and trialing.
• Maintain digital library of design files and physical library of production strike offs.
• Assist with communicating instructions and providing commentary and adjustments to
vendors clearly and thoroughly.
• Partner with Hospitality Project Managers to develop print and woven designs from the
beginning stages to final production.
• Manage and execute multiple projects in a time-sensitive and efficient way in a busy
environment.
Job requirements
YOU HAVE/ARE:
• Minimum 1-2 years related experience in textile design.
• Strong computer skills, expertise in Photoshop and experience with AVA and/or textilebased
software
• Knowledge of printed and woven textile techniques
• Exceptional pattern repeat/layout skills.
• Detail oriented, organized, and thorough in all aspects of design.
• Strong understanding of color matching, color theory and screen separations
• BFA in Textile Design or related degree.
• A no-task-is-too-small attitude and ability to flexibly adapt to shifting priorities.
• Ability to work independently and efficiently under pressure, follow directions, stay
organized, and happily execute revisions with a high level of accuracy.
GOALS:
• Become confident, knowledgeable, and thorough in your communication with team members
outside of design.
• Become adept with AVA software.
• Successfully produce weekly strike offs for Hospitality team.
• Learn to troubleshoot printer and design issues related to production.
• Create high quality, production ready design files.
Benefits Package

Your wellbeing is our top priority. Our benefits and total compensation are designed for the whole person, caring for both you and your family.
Wealth Benefits:
Competitive Salary
Corporate Annual Profit Sharing
401K Plan
Health Benefits:
Dental Coverage
Medical Coverage
Prescription Drug Plan
Vision Coverage
Health Savings Account (HSA)
TELADOC
Other Benefits:
25 Days Paid Time Off (PTO)
10 Company Holidays
Bereavement Leave
Life Insurance
Flexible Spending Accounts (FSA)
AFLAC Plans (Accident and Critical Illness Plans)
Pet Insurance
Short-Term Disability (STD)
Long Term Disability (LTD)
Parental Medical Leave
Child Bonding Leave
Employee Discount
F. Schumacher & Co. is an Equal Opportunity Employer committed to diversity, inclusion, and equality in the workplace. All qualified applicants will receive consideration for employment without regard to sex, race, color, age, national origin, religion, physical and mental disability, genetic information, marital status, sexual orientation, gender identity/assignment, citizenship, pregnancy or maternity, protected veteran status, or any other status prohibited by applicable national, federal, state or local law.