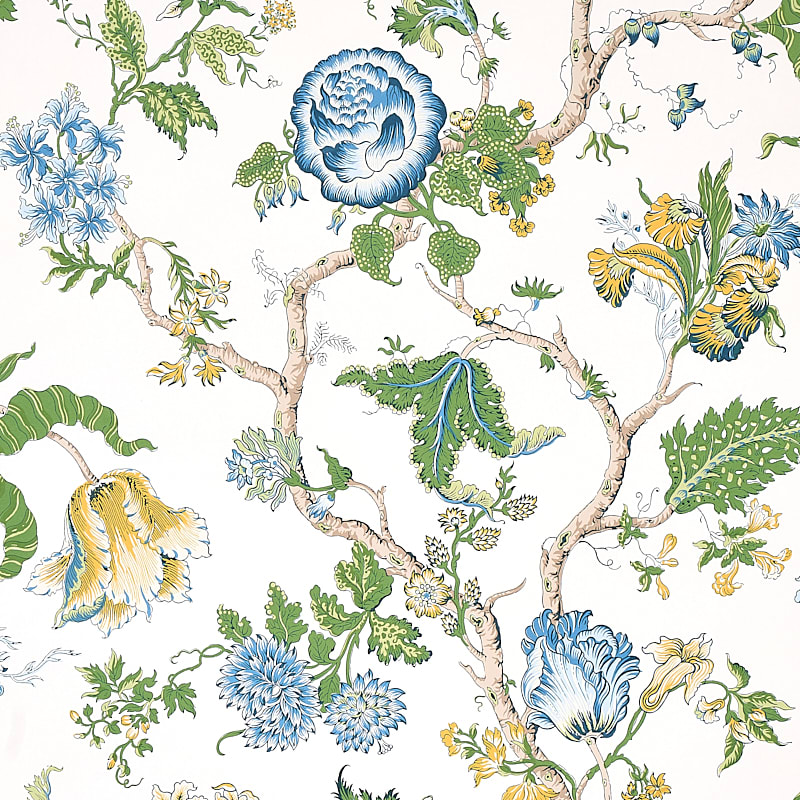 Hospitality Junior Project Manager - New York City
New York

,

New York

,

United States

$40,000 - $55,000 per year

Hospitality
Job description
F. Schumacher & Co. is an innovative interior design company that is disrupting the $150 billion-dollar global interior design industry. We are a technological leader on the design frontier, constantly pushing boundaries and striving for excellence. With over 500+ employees and growing, we are driven by a shared belief that design transforms life. We are dedicated to the mission of helping our customers "celebrate the feeling of home". Schumacher designs and produces some of the most beautiful fabrics, wallcoverings, trims, furniture, and accessories in the world. Our portfolio of products is broad, but they are united by a passion for design, a thirst for what is next, an appreciation for what's come before, a drive to make our products with enormous care and attention for detail. Schumacher is a globally recognized company with a myriad of showrooms both domestically and internationally.
Our competitive advantage in the industry is people. We believe that our employees are our most valuable asset. F. Schumacher & Co is deeply anchored in our company core values which are as follows:
· Preserve The Entrepreneurial Spirit
· Take Ownership & Accountability
· Be Solutions-Oriented
· Demonstrate Courage
· Practice Adaptability
· Embrace Collaboration
We empower our employees to live these values daily because we understand how it will positively impact the customer journey. F. Schumacher & Co., also known as FSCO, is the parent company to many brands within our portfolio. This role is part of Schumacher North America, which is the largest division of the company.
About the Role:
The New York City-based Junior Project Manager will be responsible for managing hospitality client projects as well as specific sales support functions for the Hospitality team. A passion for luxury and an unwavering commitment to beauty are woven into everything we do. Our mission is to elevate hospitality settings through great design, to be a style leader within the design community, and to create a beautiful product, always.

This role will be based out of our New York City HQ  and will require occasional visits to our Brooklyn Navy Yard facility.
YOU WILL:
• Partner closely with our project management team to drive sales by coordinating
hospitality projects from start to finish and to launch and execute operational initiatives
• Coordinate production, logistics and timeline of multi-spec hospitality and commercial
projects to help reach the overall sales goal
• Build strong customer and vendor relationships through consistent delivery of the
highest quality product and client service
• Troubleshoot client issues and ensure client success collaborating with internal
departments (Finance, Procurement, Shipping and Sales Support Teams)
• Follow up with clients on outstanding quotes and projects
• Manage vendors to ensure successful sales and completion of projects
• Communicate and embody Schumacher's brand message


Job requirements
YOU HAVE/ARE:
• 0-3 years customer service and project management experience
• Ability to operate in a fast-paced environment, adapt to change, meet deadlines and
wear many "hats"
• Excellent organizational, time management, and follow-through skills
• Strong verbal communication skills and excellent, swift and error-free written
communication
• Passionate about delivering an amazing experience for each client, always
• A positive, goal-oriented team player with high level of ownership, accountability and
initiative
• Proficiency in MS Windows and Office suite, Acrobat suite
• Comfort learning new software systems
• Bachelor's degree preferred
Benefits Package

Your wellbeing is our top priority. Our benefits and total compensation are designed for the whole person, caring for both you and your family.
Wealth Benefits:
Competitive Salary
Corporate Annual Profit Sharing
401K Plan
Health Benefits:
Dental Coverage
Medical Coverage
Prescription Drug Plan
Vision Coverage
Health Savings Account (HSA)
TELADOC
Other Benefits:
25 Days Paid Time Off (PTO)
10 Company Holidays
Bereavement Leave
Life Insurance
Flexible Spending Accounts (FSA)
AFLAC Plans (Accident and Critical Illness Plans)
Pet Insurance
Short-Term Disability (STD)
Long Term Disability (LTD)
Parental Medical Leave
Child Bonding Leave
Employee Discount
F. Schumacher & Co. is an Equal Opportunity Employer committed to diversity, inclusion, and equality in the workplace. All qualified applicants will receive consideration for employment without regard to sex, race, color, age, national origin, religion, physical and mental disability, genetic information, marital status, sexual orientation, gender identity/assignment, citizenship, pregnancy or maternity, protected veteran status, or any other status prohibited by applicable national, federal, state or local law.