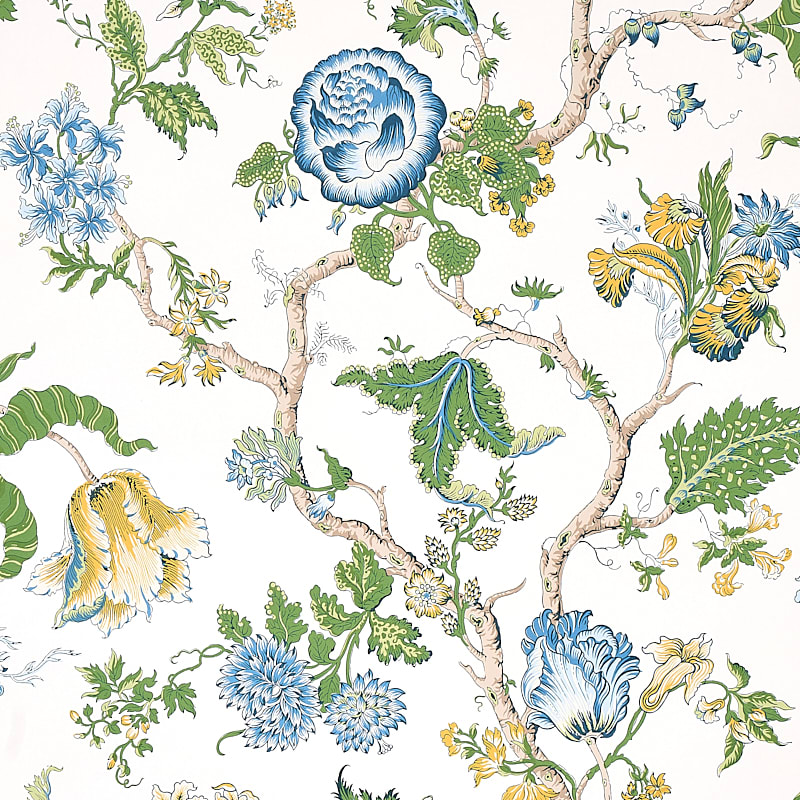 Supply Chain Project Manager
Fort Mill

,

South Carolina

,

United States

F Schumacher & Co.
Job description
Supply Chain Project Manager
F. Schumacher & Co., America's leading name for home and interior design – for fabric, wallcovering, and rugs – is seeking a Supply Chain Project Manager focused on optimizing our supply chain processes within our distribution warehouse. The ideal candidate will have a blend of technical and soft skills, striving to enhance supply chain efficiencies, reduce costs, and partner across various operational facets.

YOU WILL:



Spearhead initiatives aimed at identifying opportunities for efficiencies and cost reductions across the supply chain.
Partner with Logistics, Finance and Procurement to understand supply chain needs, opportunities for leveraging third party partners and optimizing distribution of products including import/export of products from suppliers and to customers.
Develop, maintain, and optimize KPI dashboards to highlight and address business needs.
Lead efforts in understanding, mapping, and optimizing the supply chain processes and procedures.
Engage with logistics, procurement and merchandising teams to emphasize the importance of mapping, their roles, and collect data on upstream suppliers.
Review, analyze, and leverage program data to support crucial business decisions.
Manage a portfolio of short-term projects, catering to ad-hoc requests in line with business needs.
Build and nurture relationships across internal teams, facilitating cohesive engagement and collaboration.
Job requirements
YOU HAVE/ARE:
Bachelor's degree in Business, Supply Chain, Engineering, or equivalent experience.
2-5 years of experience in supply chain management
Demonstrated technical prowess, exceptional attention to detail, and a commitment to excellence.
Strong collaboration skills, with the ability to work seamlessly in team environments.
Proven ability to work independently, juggle multiple tasks, and adapt to fast-paced changes.
Advanced Microsoft Excel skills.
Familiarity with ERP systems, WMS systems and connecting dots between external and internal data sources.
In-depth understanding of supply chains, with a penchant for identifying and liaising with upstream suppliers.
Stellar communication, strategic planning, and interpersonal capabilities.
Experience working with global suppliers
ABOUT FSCO:
F. Schumacher & Co is a 134-year‐old interior design company that creates and distributes fabric, wallcovering and furniture to skilled businesses around the world. Our family‐owned company is synonymous with style, taste and innovation. Our collections are comprehensive, with an extraordinary range united by respect for classicism, an eye for the cutting edge, and an unparalleled level of quality.
But don't be fooled! While we celebrate our storied heritage, we operate like a 134-year‐old startup. Our talented team is innovative and dynamic, and our culture is progressive and fun. In order continue our success; we are always looking for talented people that fit.
Culture: In our company, you are judged by your ideas and results, not by your experience or title. So, we encourage you to be thoughtful, casual, and to speak your mind.
Development: We strive every day to develop you and your colleagues for what we believe is a challenging and supportive business environment.
Teamwork: We believe that success and efficiency can only be a product of collaboration. At FSCO, working together is the rule, not the exception.
Innovation: We have achieved success and longevity through innovation. And we encourage experimentation and rule breaking. Mistakes? Those are things we embrace, talk about and learn from.
Life balance: Focused, productive time is more important than long hours. We believe in having enough time to be happy both in the office and out of it.
F. Schumacher & Co. is an Equal Opportunity Employer committed to diversity, inclusion, and equality in the workplace. All qualified applicants will receive consideration for employment without regard to sex, race, color, age, national origin, religion, physical and mental disability, genetic information, marital status, sexual orientation, gender identity/assignment, citizenship, pregnancy or maternity, protected veteran status, or any other status prohibited by applicable national, federal, state or local law.