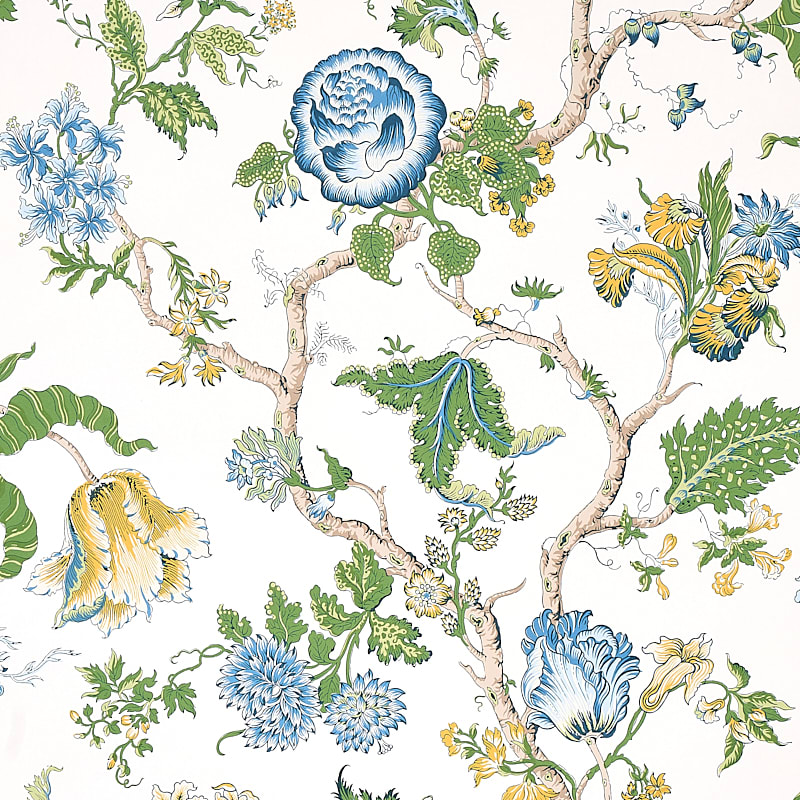 Southern Florida - Hospitality Design Consultant
Miami

,

Florida

,

United States

Hospitality
Job description
F. Schumacher & Co. is an innovative interior design company that is disrupting the $150 billion-dollar global interior design industry. We are a technological leader on the design frontier, constantly pushing boundaries and striving for excellence. With over 500+ employees and growing, we are driven by a shared belief that design transforms life. We are dedicated to the mission of helping our customers "celebrate the feeling of home". Schumacher designs and produces some of the most beautiful fabrics, wallcoverings, trims, furniture, and accessories in the world. Our portfolio of products is broad, but they are united by a passion for design, a thirst for what is next, an appreciation for what's come before, a drive to make our products with enormous care and attention for detail. Schumacher is a globally recognized company with a myriad of showrooms both domestically and internationally.
Our competitive advantage in the industry is people. We believe that our employees are our most valuable asset. F. Schumacher & Co is deeply anchored in our company core values which are as follows:
· Preserve The Entrepreneurial Spirit
· Take Ownership & Accountability
· Be Solutions-Oriented
· Demonstrate Courage
· Practice Adaptability
· Embrace Collaboration
We empower our employees to live these values daily because we understand how it will positively impact the customer journey. F. Schumacher & Co., also known as FSCO, is the parent company to many brands within our portfolio. This role is part of Schumacher North America, which is the largest division of the company.
About The Role:

The successful candidate will exercise a strategic brand & project sales strategy and demonstrate a consultative sales approach. The individual will be responsible for securing hospitality project leads and quotes from accounts within the Miami, Palm Beach County and Southern Florida region. The Hospitality Design Consultant will reinforce brand positioning within the marketplace and provide key service for accounts in Southern Florida.

Cultivate existing client relationships as well as identify, contact and build new client relationships across the Hospitality sector, focusing primarily on Southern Florida.
Maximize sales of product categories (fabric, wallcovering, trim) in the geographic territory for hospitality and commercial clients and analyze the territory and identify growth opportunities for existing and new accounts.
Pitch design capabilities and proposals to clients to secure project leads and request for quotes.
Create and close sales; follow up on all client and project leads and turn quotes into orders, working in partnership with NYC-based project manager and Hospitality team.
Update and maintain Schumacher Hospitality presence in client libraries' and provide sample and book tools to clients.
Leverage the Schumacher contract sales and reporting tools to manage client order status and increase territory sales.
Maintain database with most up-to-date client, project and quotes information.
Collaborate with the Hospitality Team to maximize sales across all product categories to achieve individual and team sales goals.
Partner with NYC-based project manager to determine territory needs and to keep a pulse on the order pipeline.
Represent the luxury brand by providing the best possible customer service while enhancing the Schumacher mission to offer the highest quality product and service standards in the luxury market.
Consistently seek to expand your working knowledge of interior design, current Schumacher collections and seek depth of knowledge in the luxury interior design industry.
Maintain thorough and up-to-date knowledge of all product categories, including pricing, industry competition and trends.
Be a Schumacher ambassador and grow the hospitality/contract business in Miami and Southern Florida.
Job requirements
A minimum of 3-5 years of client-facing, outside sales experience
An interior design background is a plus, but not a requirement
Dependable transportation and a clean driving record. Additionally, ability and desire to drive and travel up to 90% of the time.
Experience in managing multiple accounts and building trusting and mutually successful client relationships.
Competitive drive and entrepreneurial mindset to expand client base and grow existing accounts.
Proven ability to establish and execute account strategy in the Hospitality and Contract design market.
Proven ability to set and achieve sales goals through active collaboration and ability to influence the sale.
Highly organized and exceptional follow-through skills.
High level of ownership, accountability and initiative.
Strong verbal and written communication skills.
Comfort with social media tools.
Proficiency in MS Windows and Office suite.
Benefits Package

Your wellbeing is our top priority. Our benefits and total compensation are designed for the whole person, caring for both you and your family.
Wealth Benefits:
Competitive Salary
Corporate Annual Profit Sharing
401K Plan
Health Benefits:
Dental Coverage
Medical Coverage
Prescription Drug Plan
Vision Coverage
Health Savings Account (HSA)
TELADOC
Other Benefits:
25 Days Paid Time Off (PTO)
10 Company Holidays
Bereavement Leave
Life Insurance
Flexible Spending Accounts (FSA)
AFLAC Plans (Accident and Critical Illness Plans)
Pet Insurance
Short-Term Disability (STD)
Long Term Disability (LTD)
Parental Medical Leave
Child Bonding Leave
Employee Discount
F. Schumacher & Co. is an Equal Opportunity Employer committed to diversity, inclusion, and equality in the workplace. All qualified applicants will receive consideration for employment without regard to sex, race, color, age, national origin, religion, physical and mental disability, genetic information, marital status, sexual orientation, gender identity/assignment, citizenship, pregnancy or maternity, protected veteran status, or any other status prohibited by applicable national, federal, state or local law.